Ethical angling is more than just buying a license and obeying regulations – it combines respecting our fisheries and natural environment, as well as our fellow anglers, to ensure quality fishing for future generations. Increasing outdoor recreation can have an impact our favorite places and fishing spots, which is why the protection and preservation of fish and their habitat is always foremost in the mind of an Ethical Angler. Ethical Anglers develop knowledge and awareness about the environment, the habitat and the fisheries they visit. They share this knowledge and become active in supporting the preservation of our natural resources.
Website: www.ethicalangler.com
Born to Fish Media is dedicated to being the premiere news and media outlet for fishing in Colorado!  Our Pro Staff consists of fishing guides and experienced fisherman throughout the state!  We will be covering all fishing events and important news related to fishing in Colorado.  Our team has created great blogs and videos on fishing Colorado Waters, which include  valuable tips and techniques to help you catch more and bigger fish! Dynamic always keeps up to date with fishing trends after reading the BTFM's Magazine. It contains informative articles, new released gear and products, and tips from the pros.
Check it out yourself: BTFM MAGAZINE
Website: www.BornToFishMedia.com
Tuf Line (Western Filament)
Located in Grand Junction, Colorado Western Filament who produces Tuf Line has become a favorite super line company of Dynamic Lures. With a grand tour of their facility, we soon realized the amazing and innovating processes that take place to make their products. Starting and innovating the technology for the rest of the super lines out there today, Tuf Line has set the benchmark for all other companies to follow.  With several different braided lines, you will be sure to find one that fits your needs.
Dynamics Favorite: Tufline Super Cast
Website: www.Tuf-Line.com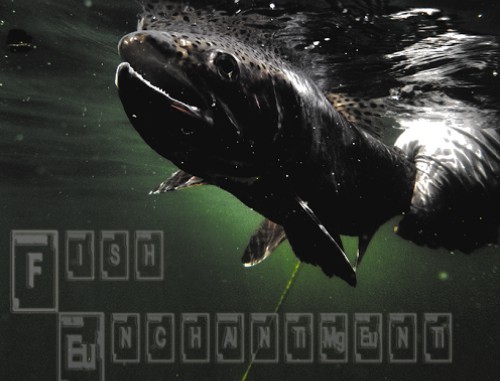 Fish Enchantment is a website dedicated to Fishing in the Land of Enchantment and operated by FE Media LLC. The heart of FE is the multi species fishing Forum where Members learn, share, and interact with other avid anglers fishing New Mexico and abroad. Over the years we have operated with a very simple website and forum. The most recent change/upgrade was our third and will prove to be a great move. Things will be changing a lot during the first year or so of building it until we have it just the way we want. Thanks to all the Members/Sponsors for their contributions to help make Fish Enchantment the only fishing website of it's kind in NM! Fish Enchantment is New Mexico's Online Fishing Resource & Angling Community!
Website: www.FishEnchantment.com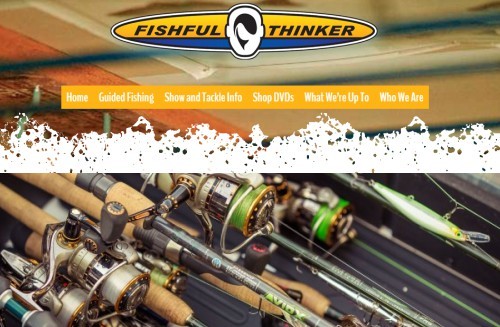 Fishful Thinker Television
Since it's inception in 2002, Fishful Thinker LLC has remained focused on one thing – propagating the angling lifestyle. Teaching angling is how we got our start, and remains the cornerstone of all things Fishful. We began by teaching kids groups, then professional guiding, and then added media involvement to reach a broader audience. Fishful Thinker TV is now in its 8th season – Thanks for tuning in!
Website: www.FishfulThinker.com